Sensei Luis Morales
10th Dan is the North America Chief Instructor for Hanshi's Hokama International Okinawa Goju-Ryu Kenshikai karate-jutsu Kobu-jutsu Organization.
Sensei Luis Morales continues to promote and bring to the martial arts community through his instruction and seminars the highest level of martial arts instruction nationally and Internationally.
Certificate / Shodo by Tetsuhiro Hokama, 10th Dan, awarded to Sensei Luis Morales.

Sensei Morales' school Budo Quest Martial Arts is the ONLY Karate Dojo in the city of North Arlington New Jersey that teaches authentic Okinawan Karate and 2 styles of Okinawan Kobujutsu (Okinawan Warrior Weapons Arts).  Additionally, Budo Quest Martial Arts is one of the few schools in the world that expressly teaches martial science as part of its general program, and one of but a handful in North America.  Established in 2005, Budo Quest Martial Arts was born out of an overwhelming interest in the classical arts developed in Okinawa.
Sensei Morales' teachings are based on his studies and understanding of human physiology.  Sensei Morales brings his understating and expertise of medical and physical sciences as well as practical fighting and life protection skills and his proven real-time application methods into his teachings to provide quality and practical instruction to beginner level thru to advanced level students.
The term "Budo" is comprised of two words; BU (武) meaning "to stop a spear", and Do (道) meaning "the path or way."  It is commonly referred to as the Martial Way, but a deeper understating is "The way to stop the violence."  Budo Quest Martial Arts stands apart from most of today's franchised business-based karate schools and systems in that Sensei Morales' classes focus on the student as a person rather than as a client or customer.  There is a saying in Okinawa "Ichariba-chode", Once we meet, we become brothers and sisters for life; this is the welcoming atmosphere found at Budo Quest Martial Arts that promotes learning.
Sensei Morales is not just a member of several of the world's leading martial arts organizations, he is a global leader in the martial arts. His highly expanded understanding of Western and Eastern sciences and his ability to apply those sciences to any form of martial arts training and protection techniques is unparalleled.
Sensei Morales' success in teaching his students is that he is an active student as well as a teacher.  Living by his motto "Always a Student" he leads by example thru his never-ending self-practice and in-depth study of Classical Okinawa Goju-Ryu.  In order to be a well-rounded martial artist he is also a student of the Hokama Kobujutsu System, and he also trains in Oyatakata Kobujutsu System and is an active member in that organization.
Just as impressive as Sensei Morales' personal experiences, is the collection of extensive association of branch schools, instructors, and affiliates both in North America and Okinawa that provide access to a deep network of martial arts information and training unlike any other organization, all this with the intent in bringing his students the best instruction possible while leaving a legacy for future generations.
CREDENTIALS
Sensei Morales holds Black Belt rankings and instructor certifications in several martial arts and is recognized as a leader in the specialized area of Martial Science:
• 10th Dan Okinawa Goju-Ryu Karate-Jutsu Kobu-Jutsu
• 7th Dan Torite-Jutsu / Master Instructor
• Founder and Chief Instructor International Martial Science federation
"My only regret is that I didn't start sooner!"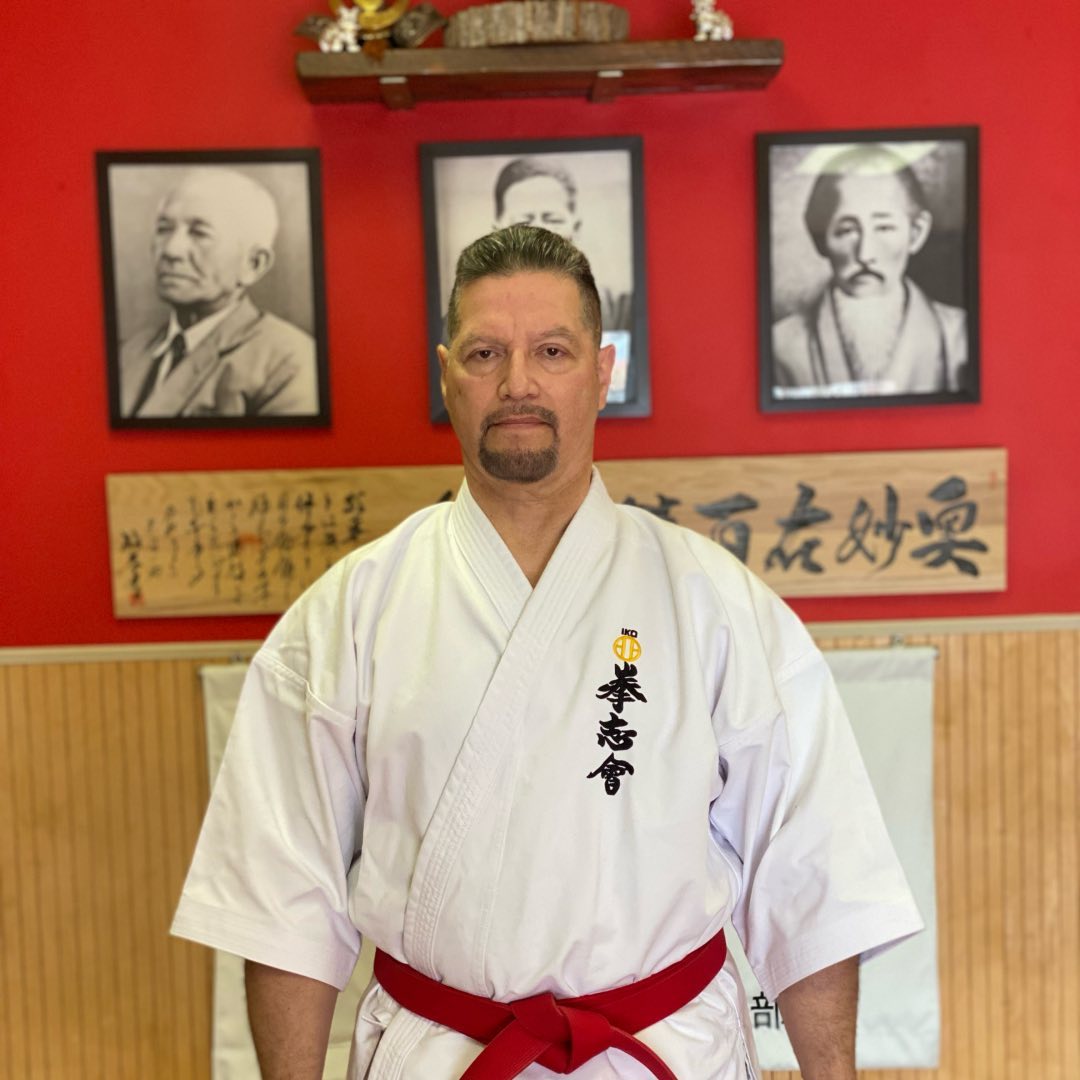 STUDYING UNDER MASTERS
In the five plus decades Sensei Morales has been practicing the martial arts, Sensei Morales also has extensive training in other arts, such as Pak Mei Kung fu.  He has had the distinct honor and privilege of training directly with some of the world's leading martial artists and has developed close relationship with these instructors.  His relationship with these instructors has led to some of the most prized personal impromptu classes held in ordinary places/situations.
In addition to the countless hours of practice, there were countless hours of discussions with these masters of the martial arts. Sensei Morales believes that with this privilege comes the responsibility of maintaining a very high level of knowledge, expertise, integrity, and trust.  What these masters passed to Sensei Morales is more than just a martial art. They have imparted to him the deep internal concepts and principles that support their systems. The more they shared from their individual systems the more Sensei Morales realized that they weren't all that different, as these varied systems shared many of the same technical foundations and principles. It was upon these "First Principles" that Sensei Morales developed his style of teaching.
DOJO PHILOSOPHY
Budo Quest Martial Arts seeks to foster positive virtues in our students, while providing a complete life-protection system for adults and children. We hope to cultivate a spirit that builds Character, Sincerity, Integrity, Perseverance, and Respect through cooperative sharing and learning. An open mind is essential to achieve this goal.
• Always do your best
• Don't make excuses
• Never give up
CLASS SCHEDULE
Tuesday & Thursday
• Teens & Adults 9:30-10:30 am
• 4-6 years old 5:30-6pm
• 7-12 years old 6:30-7:15pm
• Teens & Adults 7:30-9pm
Saturday
• Children 10:30-11:15
• Teens & Adults: 11:30-1pm
Sunday
• Teens & Adults 10:30-12 noon
Get our special offer to get started!