Our kids' classes in North Arlington, NJ will teach your children important life skills along with our incredible traditional Okinawan karate training.
Thousands of Children Have The Potential to Succeed in School and in Life, But Some Never Discover It!
Don't Let Your Child Be One of Them.
Budo Quest Martial Arts Children Classes is The Best Way To Help Your Child Reach Their Full Potential!
So, what I'll do on this page is tell you a little about what our focus is in our classes, and what methods we use to achieve our results. Take a look at what we do, and see if our philosophy on the Martial Arts mat lines up with your goals as a parent and if what we teach would be beneficial in your child's life.
Self Esteem – Confidence – Respect – Discipline – Leadership!
Most parents do everything they can to teach these things to their children. But many parents need some help. After all, with our busy 21st Century schedules, it's hard to find the time and resources to really help them with these important life skills. You would think and expect that they would learn about perseverance, positive mental attitudes, self-discipline, and goal setting in school, but they really don't.
Students who attend the Budo (The Way to Stop Conflict) Quest Martial Arts are a step up on others because we teach them about these important life skills and how to develop success traits that will pay off for the rest of their lives.
During the many years that I have been training (over 47 years) and teaching martial arts, I have seen countless numbers of children who were very shy and lacked anything that resembled self-confidence. I've seen ultra-shy kids burst out of their shells, ADD and ADHD kids learn how to control themselves, socially awkward kids learn how to make and keep friends, and even helped special needs children find a place to fit in and feel accepted.
Others were overweight or were slower learners than their peers. Many of these children were not doing very well in school or in social situations because of their lack of self-confidence. I have a very soft spot in my heart for these youngsters. I know that with the right direction and training their lives can be changed significantly for the better.
"I made it my goal many years ago, that we would teach much more than just kicking and punching."
I made it my goal many years ago, that we would teach much more than just kicking and punching. That our school would specialize in personal development and in teaching life skills that would make a difference. They say that once you learn to ride a bike you never forget. Likewise, the skills and habits of success, once learned, become a part of your child. Theirs forever, to achieve, grow and improve. I have witnessed this through hundreds of children who have experienced our program. I have had countless parents tell me their child is different only after a short time in our program. Confidence, Self-discipline, improving Leadership skills, better grades in school, and on and on.
What better gift to give your child than to empower them with greater Self-esteem, Confidence, Focus, and Concentration!
At Budo Quest Martial Arts Dojo we have developed a specialized program that combines physical training with life skills development.
Our children's belt promotion system is based on the principle of steady consistent improvement. Self-confidence and improved self-esteem are developed through a series of winning experiences. This is how it works: Set a goal Have a plan Work hard towards its achievement Persevere until you reach the goal Set a higher goal.
Of course, the key is to make sure they win. How? By having a children's curriculum that is easy to achieve. When a child sets a goal, Works for it, he will Achieve it. They start to believe in themselves. Do that over and over and they feel almost invincible.
Not All Martial Arts Schools Are Created Equal!
Perhaps the best part of our program, from the children's point of view, is just how much fun the classes really are. Our high-energy classes focus your child's energy in a positive and productive manner. We focus on quality instruction and personal attention to our students. All our classes are taught by highly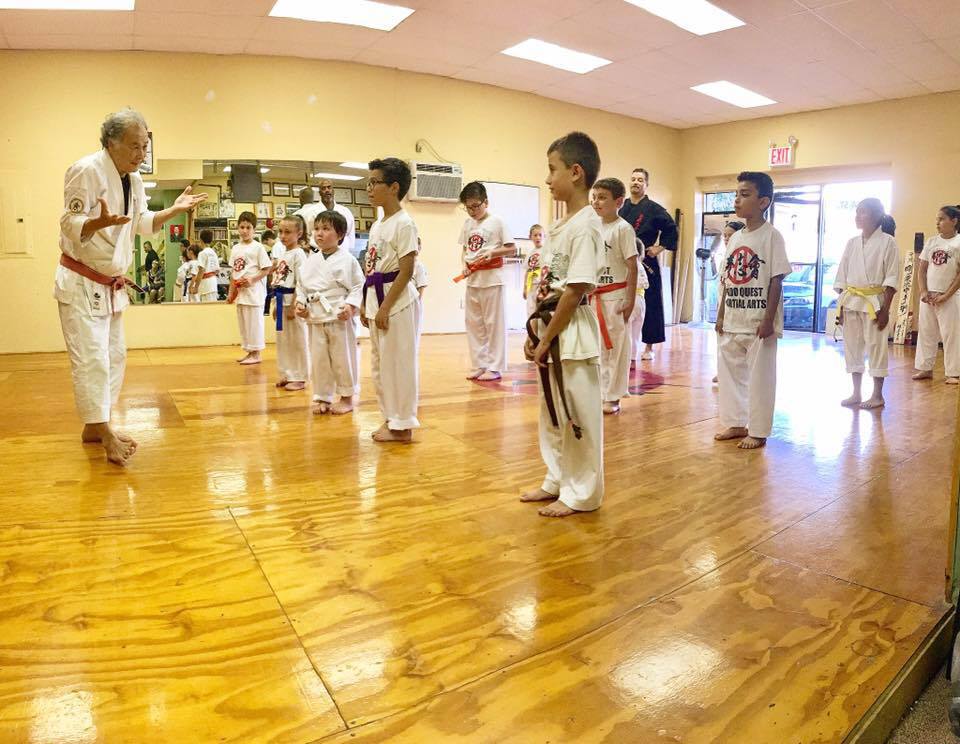 Get our special offer to get started!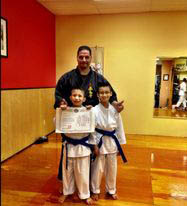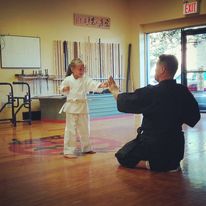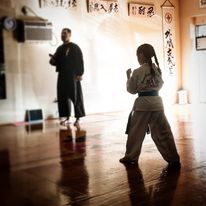 Keep Your Kids Safe – Tips for Parents
Child safety and abduction prevention tips – Simple ways to protect and educate your children.
Make sure your child knows his or her complete name, address, and telephone number with area code. It seems like a lot to remember, but this is one of the most important child safety tips.
Show your child how to dial 911. Most cities send the police whether or not a request is made, so let your child know this is for emergencies only, and not a game.
Establish a code word for situations when your child is to be picked up by someone other than a parent or regular caregiver. Predators have tricked kids into telling the code word, so remind your child never to tell anyone.
Teach your child that if it feels weird it probably is, and regularly remind the child that he or she can talk to you about anything.
Don't lose sight of your child in public places, especially when very crowded.
Remind your child that if he or she is lost, to find a store clerk or police officer and wait with that person until you or the police arrive. The child shouldn't go with someone who offers to take him or her to you unless it is a uniformed officer.
Your child should know to never approach a car for any reason unless you have given your permission.
Don't forget that child predators look like regular folks, so anyone that you don't know is a stranger.
If you must leave your child at home alone, remind the child to never open the door for anyone that you have not approved.
Teach your child to always walk with someone.
If your child is in a dangerous situation, he or she should yell for help ("this is not my Mom/Dad") and run to a trusted adult. The child should know to never to run into an uninhabited area.
Don't put nametags on the outside of your children's clothing, books, book bags, etc. A child abductor will use this to his/her advantage.
It is important for families to talk about child safety. Keep an open dialogue, and take advantage of the many resources available for keeping your child safe.