I was born in 1958 in NYC in the Bronx at the Old Lincoln Hospital. As a child I was fascinated with the Martial Arts, spending many hours reading the various Martial Arts publications such as Black Belt Magazine and Karate Illustrated.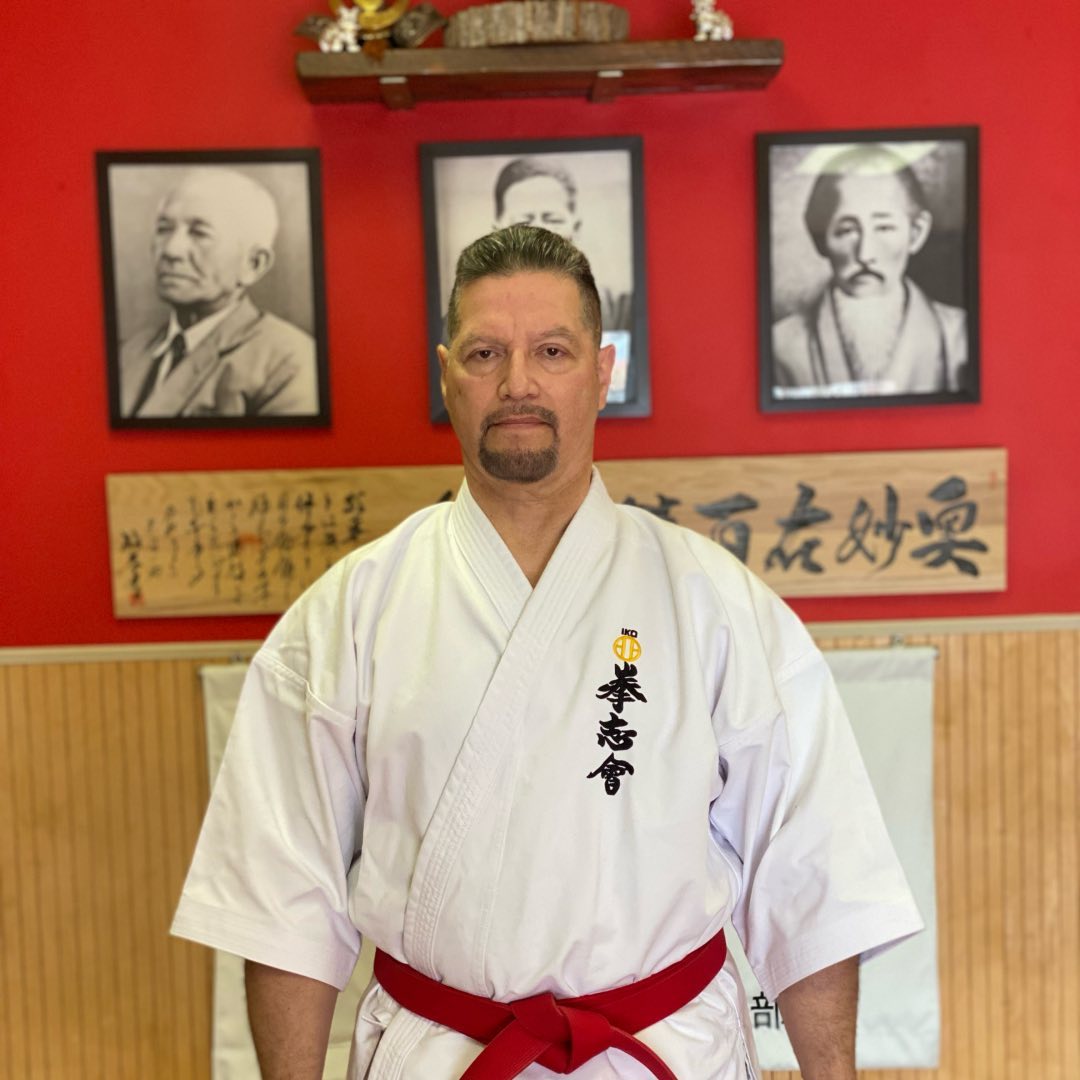 My first real-life exposure to the Martial Arts came when I was about 8 or 9 years old.  A family friend introduced me to a Jiu-jutsu style called Miyama-Ryu. Little did I know this introduction would lead down a lifelong path. At the age of 12 years old I was able to study under the legendary S. Henry Cho in Manhattan in Tae Kwon Do, which led me to The Shotokan Karate Club in the Bronx and studied with Phillip McRae and Errol Razor. I was to earn my first black belt from Errol Razor Sensei. It was through a mutual friend I met Steven Hernandez Sensei who introduced me to Goju-Ryu, and taught me the foundation of the style.
With Hernandez Sensei introducing me to Goju-ryu Karate the wheels were set for a path that I am still walking and learning from but most importantly enjoying this journey every single day. Hernandez Sensei  would later introduce me to Teddy Wong and then Raymond Duran who was a sandan (3rd Degree Black Belt) under Gogen Yamaguchi.
At this time in my life, I was training in Shotokan three times a week and Goju-Ryu twice a week. But my real love was with Goju-Ryu. The footwork, the angles, and Sanchin Kata really inspired me.
Karate training in the dojo mirrored life in NYC in the 1970s. Training was hard and fierce. Karate was about Life Protection. Kicks to the groin were legal, and it was no hold's barred fighting in the dojo.  I feel fortunate for coming up through the ranks with such talented fighters from that era. I had the opportunity to study with Gosei Yamaguchi in San Francisco and his father at the Goju-Kai HQ in Tokyo.
Unfortunately, Sensei Duran retired from teaching and I was left wandering along an unlit path until I met Chinen Teruo Sensei from Okinawa who was now based in the United States. Chinen Sensei was a top student of Eiichi Miyazato Sensei of Okinawa.  For many years I was the Jundokan New York Dojo on Melrose Ave in the Bronx under Chinen Sensei.
The path into Okinawan Karate led me on a deeper journey to explore Karate's roots at its source. On several of my trips to Okinawa, I was fortunate enough to train with Miyazato Sensei directly. This was a great honor as Miyazato Sensei was a direct student of Chojun Miyagi the founder of Goju-Ryu Karate.
In 1999 just by chance, I visited the Karate Museum that is curated by Tetsuhiro Hokama Sensei. The Karate Museum is on the second floor of his dojo. Afterward Sensei invited me for tea downstairs at his dojo. It was during our conversation that Hokama Sensei confirmed what I had always thought, that karate is more than just kick and punch. Ever since that fateful meeting, Hokama Sensei has proven over and over again that his Karate knowledge runs deep.
My love for training is never-ending and I have dedicated my life to the study of Okinawan Goju-Ryu Karate-Jutsu, I feel blessed that I have been able to study Martial Arts so deeply going into my fifth decade.
I strongly believe in traditional karate for holistic growth. I teach a complete system not just kicking and punching, I include the Martial Science meaning how the body works naturally, tuidi-jutsu (which consists of throws, joint locks, takedowns) and kyusho-jutsu (Vital Points). Knowing where to hit properly when defending yourself is very important. On the surface and to the untrained eye these would appear similar to Japanese jiu-jitsu but don't let looks fool you. These sub-arts as I like to call them and they are much more efficient.
As a professional Karate teacher, I have trained and studied with the world's leading Goju-Ryu's masters: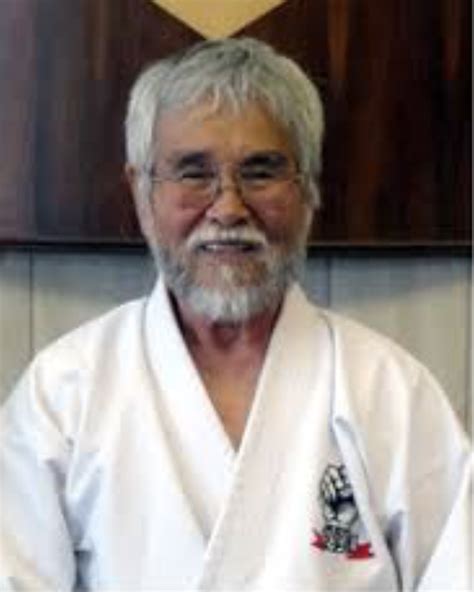 Goshi Yamaguchi Sensei
Chief Instructor of the United States Goju-Kai in San Francisco.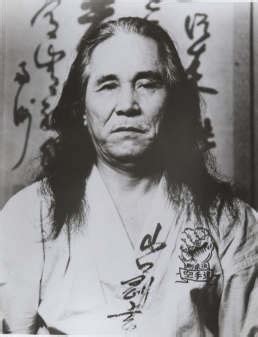 Gogen Yamaguchi Grand Master
10th Dan, founder of the Goju-Kai in Tokyo, Japan.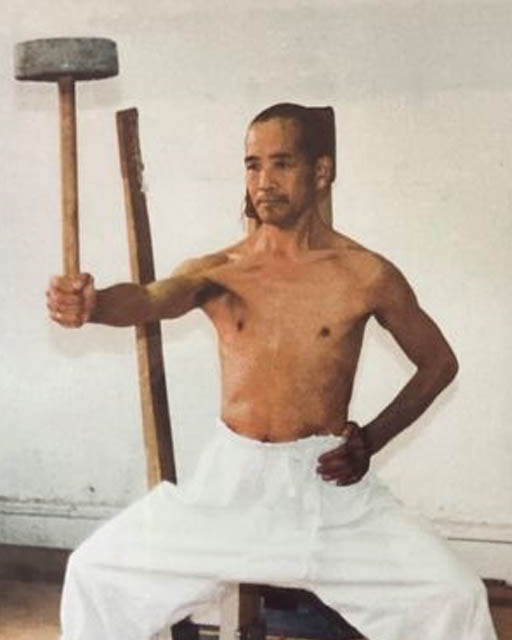 Teruo Chinen Sensei
7th Dan and Chief Instructor of Jundokan International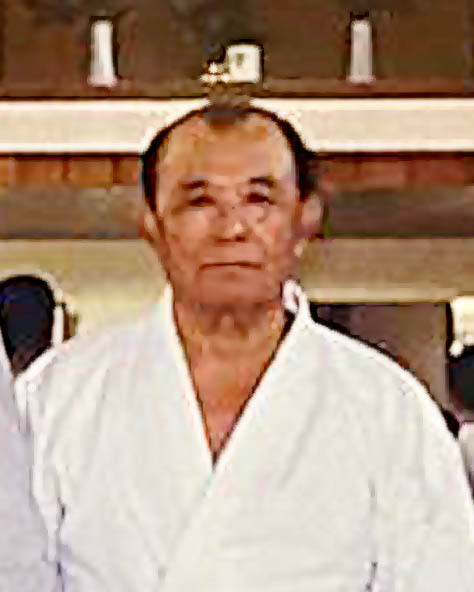 Eiichi Miyazato
10th Dan, Grandmaster and founder of the Jundokan Dojo and student of the founder of Goju-Ryu, Grandmaster Chojun Miyagi
In 2009 I was named North American Representative for Tetsuhiro Hokama 10th Dan and his organization the International Kenshi-Kai, which he created in 1976 to preserve the old ways of Okinawan Goju-Ryu and Kobu-Jutsu.
I feel very fortunate to be under the tutelage of Grandmaster Hokama. He is truly a master of The Old Style of Karate.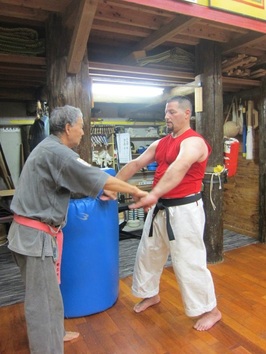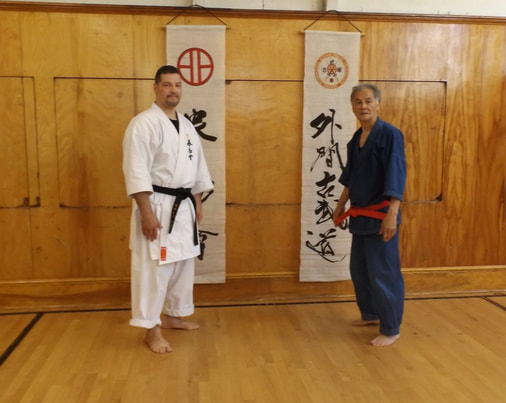 Hokama Sensei Seminar in Kearny NJ on June 8, 2014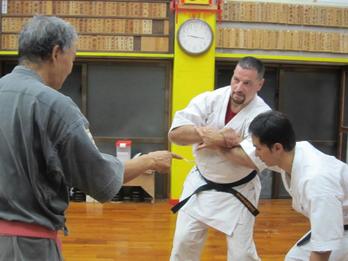 Okinawa August 2012, receiving instruction in Tuite-jutsu from Hokama Sensei.
Sensei Morales has done seminars along side with many of Martial Art's biggest names such as Soke Lil John Davis of Kumite-ryu Jiu-jutsu, Professor James Muro of Hawaiian Kenpo and Danzan-ryu jiujutsu, Guru Doug Pierre, Grandmaster Bill McCloud of Urban contemporary jiujutsu, and Senior Master Rudy Tuiolosega of Lima-lama. His hands on approach make his seminars very popular and sought after.
Sensei Luis Morales credentials:
• North America Chief Instructor for Kenshi-kai Goju-Ryu.
• Hanshi (master) grade in Okinawa Goju-Ryu Karate and Kobu-Jutsu.
• The highest Ranking Torite Jutsu Instructor in the Northeastern United States.
• Certified Grand Master rank in Torite-Jutsu 7th Dan under Grandmaster Tom Muncy 10th Dan a founder of the Dragon Society International.
• Kaicho of The Kokusai Bugaku Renmei (International Martial Science Federation).
• Author of The Sub-Arts Guidebook.
• Karate Advisor to usadojo.com.
Sensei is always living by his motto: "Always a Student" or shoshin in Japanese. Sensei Morales believes that every person and situation is a learning experience. He continues to learn and research the Martial Ways.